How to Order Flowers for Valentine's Day
February 7, 2021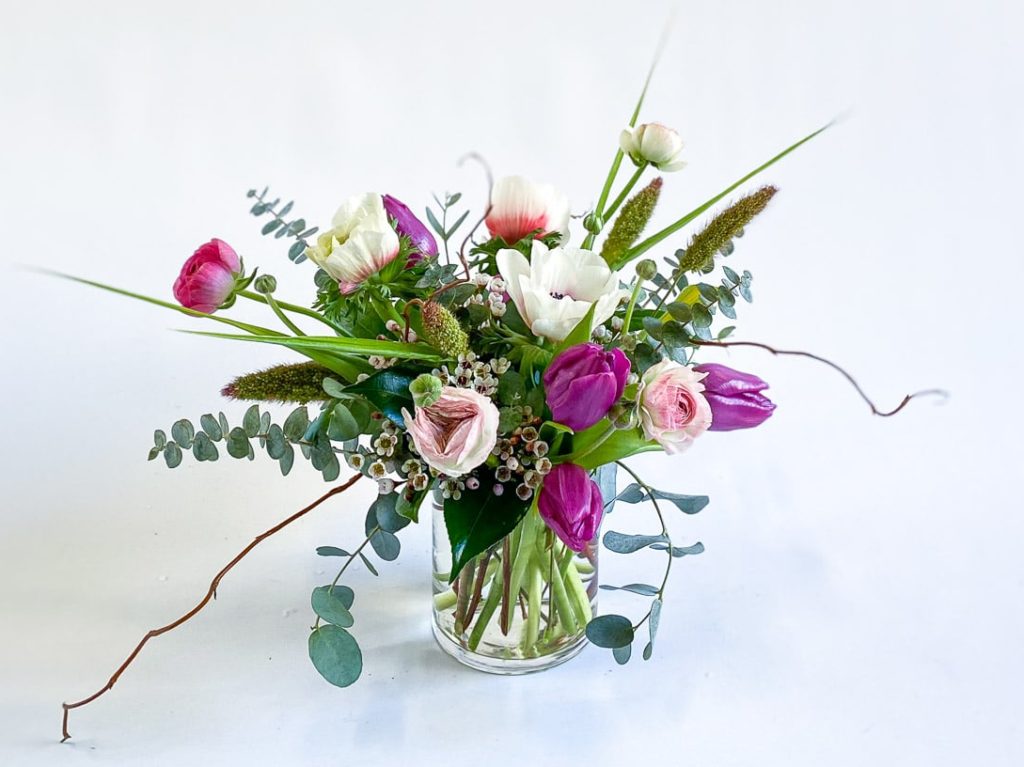 It's hard to know how to order flowers for Valentine's Day! There are so many options for ordering flowers these days. Here are a few tips to make sure you get the best flower arrangement.
Order early
Valentine's Day is one of the busiest days of the year for most florists (second only to Mother's Day, perhaps!) It takes a lot of planing and preparation for a florist to make sure they have enough product for all of their Valentine's arrangements. Ordering early ensures that you get the best flowers available, arranged just how you want!
I would recommend ordering your Valentine's flowers at least two days before Valentine's Day. That way the florist can plan for your arrangement and order flowers ahead of time, minimizing the need for substitutions if certain blooms are unavailable.
Stay local
We all know those name-brand online flower delivery services. They sure have made ordering flowers cheap & convenient! But they come at a cost: usually there is a talented local florist in your hometown who is arranging & delivering the flowers. But a large percentage of your order goes to the online platform that processed it.
It can be difficult to find a local florist you like. The big flower websites spend a lot on advertising & SEO, which can drown out smaller local businesses. Yelp and Google Maps are good ways to find nearby florists.
You'll always get more for your money when you call or order directly from your local florist! And, when you talk with your florist, they can work with you to make an arrangement just how you want it.
Communicate your preferences
Tell your florist what you want, no matter how silly it may seem! If you don't know your significant other's exact flower preferences, tell your florist a little about their style or what colors they like. A talented florist can take that information and design something to match their aesthetic. If you want to impress someone, give them flowers personalized just for them!
Weather you go with a pre-designed Valentine's bouquet or a custom arrangement, your local florist would love to talk with you to design a special arrangement for your loved one. They deserve it!
---